2016 Hot Sell Guaranteed Quality Choke Coil / Inductor
| | |
| --- | --- |
| Type de paiement: | T/T |
| Quantité de commande minimum: | 1000 |

productivité:

500000 Piece/Pieces Per Month

Lieu d'origine:

Guangdong, Chine (continentale)

Capacité d'approvisionnement:

500000 Piece/Pieces Per Month

Certificats :

ISO9001, RoHS
Description du produit
Modèle NO .: CC01 Structure: Inductive Choke Structure de l'enroulement: Multilayer Coil Structure du magnétiseur: Ferrite Coil Emballage: Inductance résine époxy Valeur inductrice: Variable Inducteur Forme: Inductance ronde: Support Couleur personnalisée: Fil jaune: Excellente inductance inductance épaisseur du cuivre: Paquet de transport de 2 mm: emballage de boîte (50cm * 32cm * 32cm) Origine: Guangdong, Chine (continentale) Type: inductance inductance Fréquence de travail: haute fréquence Nature de l'opération: Bobine de starter Gamme d'application: Choke Marque: Sunlord Application: Matériel de carte de circuit: Certification en fil de cuivre: ISO9001, RoHS Livraison: DHL UPS FedEx EMS Emballage: Carton Box Marque déposée: Xuhai Spécifications: Caractéristiques générales:
Il est fabriqué en pressant la poudre en alliage de 85% en fer, 9% de silicium et 6% d'aluminium en noyau de poudre magnétique en forme d'anneau ou de forme E au moyen d'un procédé technique spécial. Sur le marché, il s'appelle le noyau de poudre magnétique Kool Mμor Sendust.
La bobine magnétique en fer, en silicium et en aluminium peut fonctionner en fréquence d'environ 8KHz. Elle est dotée d'une intensité d'induction magnétique de saturation d'environ 1,05T, d'une magnétoconductivité de 26 à 125 et d'un coefficient de magnétostriction de près de 0. Pas de bruit en fonction de différentes fréquences . Il a une capacité de puissance de polarisation DC plus élevée que MPP. Ainsi, il a la meilleure rentabilité.
SPÉCIFICATIONS ÉLECTRIQUES:
Model

XuHai431 Choke coil

Operation frequency

8KHz-1MHz

Output power

0.05 to 3000 W

Working temperature

-40ºC to +200ºC

Storage temperature

 -25ºC to +85ºC

Storage humidity

30 to 95%

Remark

The popular bobbin style is shown as the above.
Other special styles are not listed. Our company can make iron silicon 
and aluminum magnetic coils with different specifications and size according
to client's requirement.Welcome to inquire.

Application

Iron,silicon and aluminum magnetic coil is applied to alternative transformers,
output Choke coils,line filters and PFC circuit. 
Sometimes it is used as a transformer core to substitute the air gap ferrite.

Price

Its unit price is from USD1.0 to 10/pcs FOB shenzhen.
The price depends on technical complexity, clients' requirement for material and safety certificates.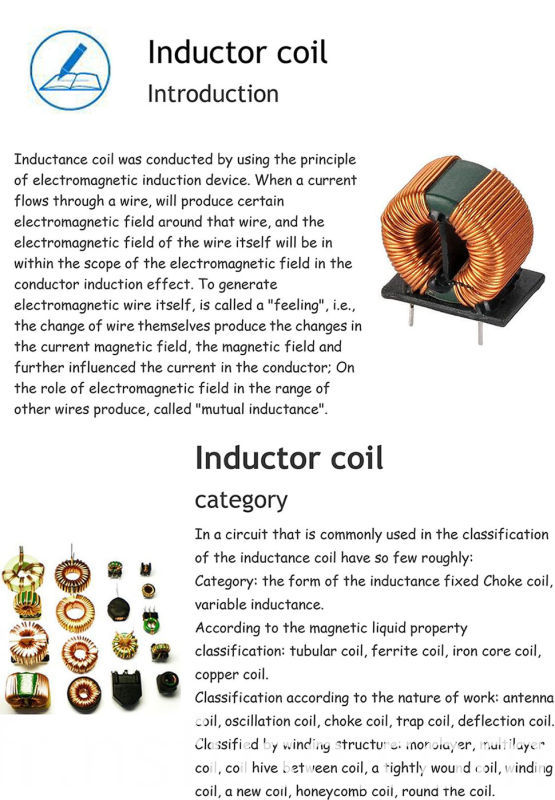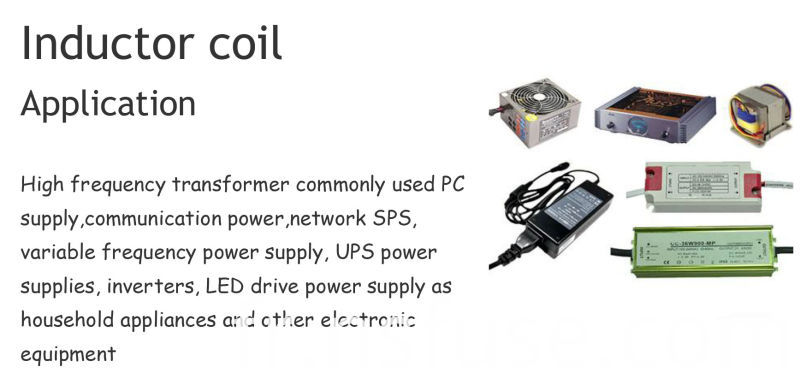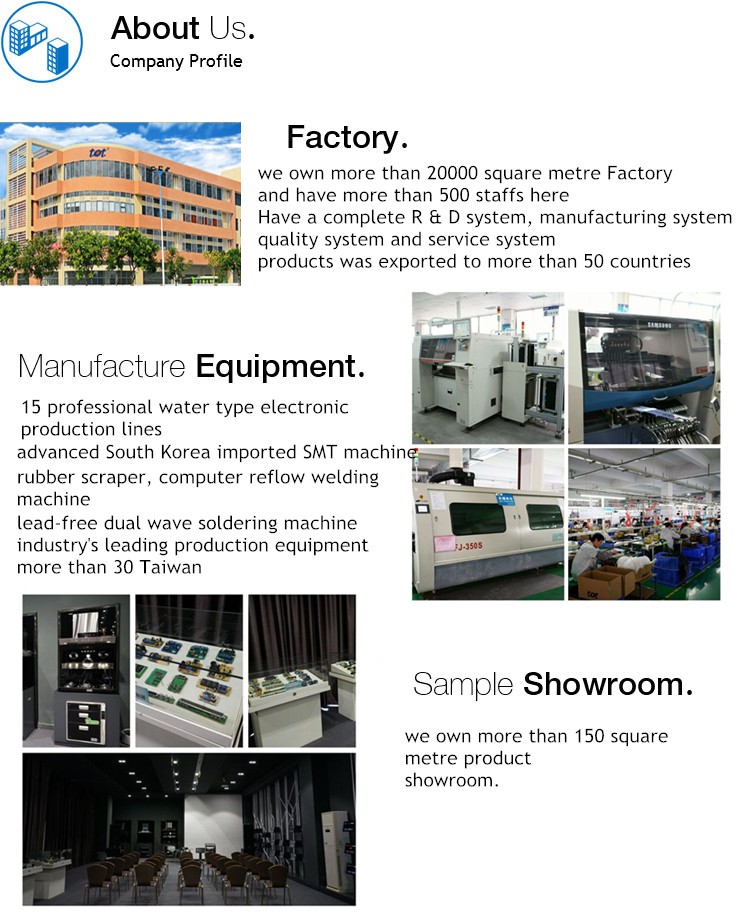 Groupes de Produits : Inducteur